Listen your way to lower anxiety, higher concentration, boosted sex drive, and even weight loss!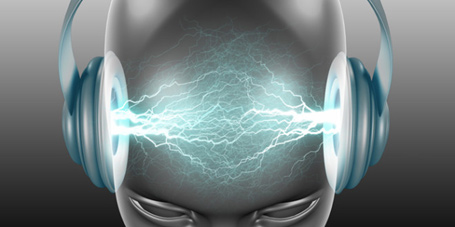 What are binaural frequencies?
In the world of meditation and hypnosis, binaural frequencies or binaural beats is a term that you hear often. 'Beats' refers to the combination of frequencies that create a certain sound (usually quite a wavy, warbling type sound). To put simply, when we listen to binaural beats, we are listening to separate frequencies in each ear, thereby creating an 'interference' sound in the middle of our brain.
For example: if you're listening to 3 Hz on the left ear and 10 Hz on the right ear, the two will overlap and a 7 Hz sound will be produced in the middle of the brain.
How and when should you use binaural beats?
Binaural beats are used to help put the brain in a specific desired state, whether that be a meditative or concentrated one. You can listen to binaural beats to help you meditate, concentrate, relax and other things (keep reading to find out the different uses!). It is best to use headphones when listening to binaural beats as each ear should be fed with different frequencies to reach optimal results.
What can binaural frequencies be used for?
The best part about binaural beats is that they can be used to create all sorts of mind states. Whether you're trying to concentrate and study in the library or attempting to achieve blissful sleep, there's a beat to help you get there. Here's a small list of the different things binaural frequencies can be used for:
Disclaimer: We cannot verify the authenticity of these recordings. These suggestions have been made based on the number of likes and positive review comments. This does not guarantee that the recordings do as they state they do.