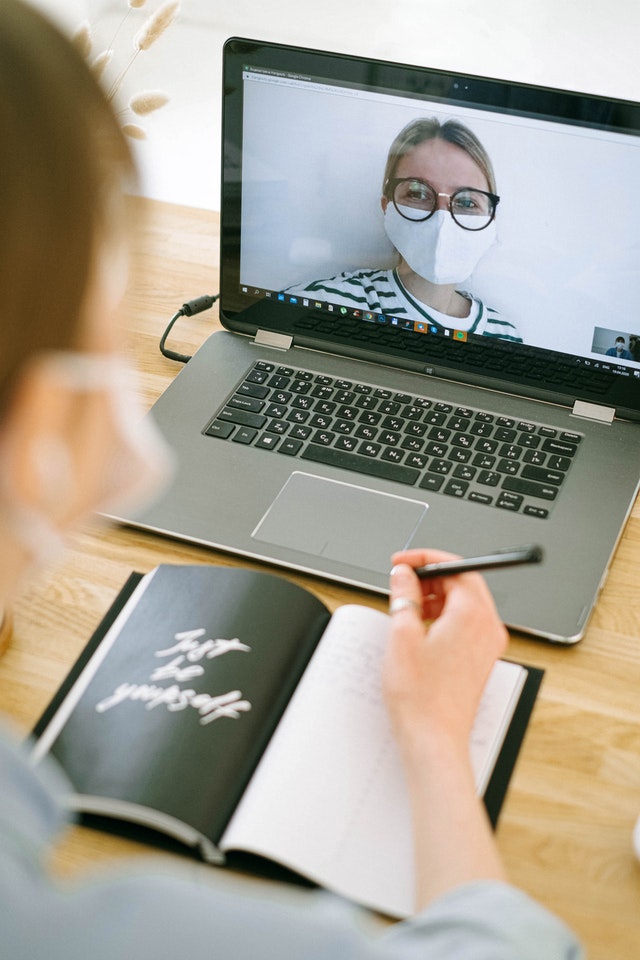 As children and teens gear up for another school year and grapple with the realities of online learning, it's imperative to provide all the support they can get. A recent report, however, says that adults are being affected by learning loss during COVID-19 as well. 
According to a newly released OECD report, workplace shutdowns due to COVID-19 restrictions had a negative impact on the ability of adults to participate in learning as well as training opportunities. For many adults, learning typically occurs informally in the workplace, thus skills are lost when they have no chance to attend their place of employment. 
The effects, the report added, were to be felt in both business productivity and level of wages in the future. 
Study Details
Work-based learning has always been highlighted for its positive impact on productivity and wages. This is why employers in on-the-job as well as classroom-type learning and development initiatives, modest investments in which can translate into meaningful gains in skill set, job performance, retention, and cost savings from reduced human error. 
Then came the pandemic.
The lack of learning opportunities during the pandemic have brought the following effects:
Missing 60 to 90 minutes of informal learning per week on average.

This accounted for over 75 hours of missed opportunities to learn in the last 18 months. 

Lower-skilled workers were more likely to rely on informal learning to develop their skills.

It became more problematic that they also worked in sectors that were more likely to be shut down during the pandemic, thus unable to provide remote working. 
Addressing Learning Loss in Adulthood 
In a separate study conducted by researchers at the Universities of Birmingham and Oxford, older adults were found to be as capable as younger individuals of learning behaviors benefiting others. The study, which was published in the journal Nature Communications, focused on reinforcement learning, where people make decisions based on positive outcomes from previous choices. 
The study that included 80 younger subjects and 80 older subjects showed that on average, the older group learned to choose the most advantageous choice more slowly than the younger group when it appeared that their choice only benefitted themselves. But when creating choices on behalf of another person, the older group learned as quickly as the other group. Across the board, learning was lowest when the points weren't worth a thing. 
What this means is while learning and cognition generally tend to worsen as people age, making choices that will benefit others can preserve these abilities. The findings may contribute to techniques that can promote healthy, brain-empowering aging. 
One recommendation in improving learning in adulthood is the use of free online learning tools, where adults can follow free asynchronous and at-home programs that touch on a range of learning and literacy topics. They can complete the modules on mobile or desktop, and all data and privacy of learners are protected sufficiently. 
Other tips for optimum adult-age learning include:
Choose the right opportunity.

Research or do your due diligence before you commit to learning a new skill or field of study. Read reviews online, consult trusted friends and loved ones, try to gauge the benefits of learning in a specific area. 

Take things one step at a time.

Avoid being overwhelmed by the big picture. Be persistent, navigate small to big issues, and take bite-sized pieces of study to be digested one day at a time. 

Get technology on your side.

Technology can be greatly helpful for learning new things. Get any technical requirements covered before your classes or self-paced learning. Ask for help from younger, more tech-savvy people. Make contingency plans related to tech, such as what to do when the internet goes down or your computer stops working. 

Complement your efforts with smart lifestyle choices.

Eat a healthy, balanced diet. Stay active, even if it's just walking or running for at least 30 minutes three times a week. Get enough restful sleep. If you're a good candidate for it, explore brain-boosting pills for supplementation. 
Keep posted for more brain enhancement news and advice on this blog!